Meet the Team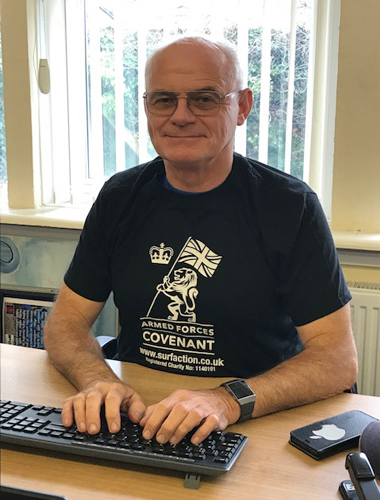 Alan Reynolds

Alan is an Ex Royal Naval Officer, diagnosed with service related in PTSD in January 2016 by Combat Stress. Alan does a lot of administration and the data collection and analysis and report writing.

David Chiplin

David is an Ex Royal Navy technician. David is a qualified Beach lifeguard, and acts as an admin assistant and researcher

Georgina Chiplin

Georgina is recently retired from the Royal Navy Survival Equipment Branch. Married to Dave and co-ordinating the new Families Project and helping out with the veterans and serving personnel family watersports projects.