Surf Action News

2022

18th January 2022
Surf Action 'Home Front Family' project 2022
Surf Action is delighted to announce they have been awarded funding for the 'Home Front Family' project through the 'Sustaining support' Fund, which is part of the Armed Forces Covenant Fund Trust:

Surf Action takes a family centred approach with the armed forces community and started the Home Front Families Project 8 years ago because we understood that strong family and community relationships help service personnel, veterans and their family's better cope with the short and long-term issues which military and civilian life often throws up. With a high proportion of RNAS Culdrose personnel deployed on the HMS Queen Elizabeth and the other ships of the deployment task group, the base Commander describes our courses as 'an essential element in our 'armoury' of welfare and support'

The Home Front Families Project has developed pioneering outdoor, physical and psychological resilience course to support the armed forces community families. Working with individual, groups and families, we provide both green and blue environment-based courses, which help to identify and overcome barriers, battling stigma and social isolation, helping transition into civilian life, boosting family cohesion and relationships, building confidence and highlighting other areas of need.

The focus is on self-confidence in the sea and teamwork as well as discovering the fun of the surf and the beach environment. Parents are encouraged to go into the water to support their youngster and to enjoy quality family time whilst learning new skills together.

Courses will run every Saturday and Sunday morning beginning 30 April 2022 and finish 24 September 2022.

Full details of the courses and how to book are on the attached pdf flyer. Places are expected to fill rapidly so do not delay sending an e-mail to 'info@surfaction.co.uk' for more information and to register!

View PDF

---
2021

28th September 2021
Photography
Photographer Paul Gillard shows off his work on our website: LINK. He enjoys taking photographs of nature and spent several years in the Penwith area, spending some time as a volunteer with the RSPB.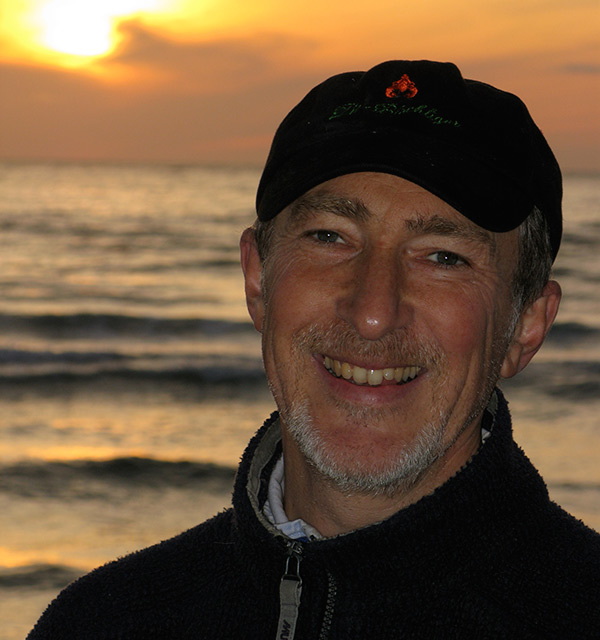 Paul on Flickr: LINK
paulgillard6@gmail.com


---
28th June 2021
Changing Minds
Surf Action is delighted to announce that it has been successful in its funding application to 'The National Lottery Community Fund' for the Surf Action 'Changing Minds' Project, a 3-year, innovative, health and wellbeing project which will help people living in Cornwall aged between 7 and 65 who are living with medical, psychological health and/or emotional/behavioural difficulties which are limiting their lives and their ability to participate fully in the community.



Surf Action expects that participants will range from children who have specific health and educational needs, people who are, or have been, in the criminal justice system, those who have become isolated, struggling families, those who are struggling post-covid and many others.

Surf Action's experience in working with the armed forces community has shown that early intervention and working with whole families are important because if an individual within a family is struggling it is no good just addressing the needs of that individual, however, by involving the family, the chances of a successful long-term effective intervention are much increased. We have incorporated this experience into 'Changing Minds' and will now be working to benefit the wider community.

Surf Action will also be using its experience in the use of progressive lifestyle medicine and the blue and green gym concepts, to involve participants and their families in highly enjoyable/intensive water-sports, and other activities, in the magnificent coastal environment around us with the resulting recognised physical and psychological health benefits.

Surf Action is commencing the project by offering two, 6-week, community ocean therapy courses at Gwithian on Sundays (09.00 —12.30), the two courses will run concurrently each Sunday morning and will commence on Sunday 25th July and end on Sunday 29th August. All family members are encouraged to go into the water! All boards and wetsuits are supplied for free.

Full details of the courses, and how to book, are on the pdf flyer (see below). To regster please contact Surf Action at: info@surfaction.co.uk for more information.

---

28th June 2021
Additional Armed Forces Community Ocean Therapy Courses
Surf Action is delighted to announce the addition of two more Armed Forces Community Ocean Therapy courses as part of our 'Resilient Communities in the New Normal' Project, which is part of the 'Force for Change' programme funded by:
The project supports the physical and psychological wellbeing of the armed forces and local communities around RNAS Culdrose by helping the armed forces community best deal with the psychological and emotional effects of the Covid-19 pandemic, and the current heavy deployment cycle, by involvement in healthy activities in the blue and green gyms in the magnificent Cornish coastal environment.

As covid restrictions have been eased this year, following long periods in lockdown, Surf Action has experienced unprecedented demand for these courses from the armed forces community and is delighted to be able to offer two, extra, free, 6-week surfing courses at Gwithian on Sundays (9.00 —12.30) for children/young people aged 7-18 from Armed Forces Community Families. The two courses will run concurrently each Sunday morning with a maximum of 8 children per course and will commence on Sunday 25th July and end on Sunday 29th August. They will be the 11th and 12th, 6-week courses we have run for this project in 2021!

Full details of the courses, and how to book, are on the pdf flyer (see below). Places are expected to fill up rapidly so do not delay sending an email to: info@surfaction.co.uk for more information and to register!


---
30th March 2021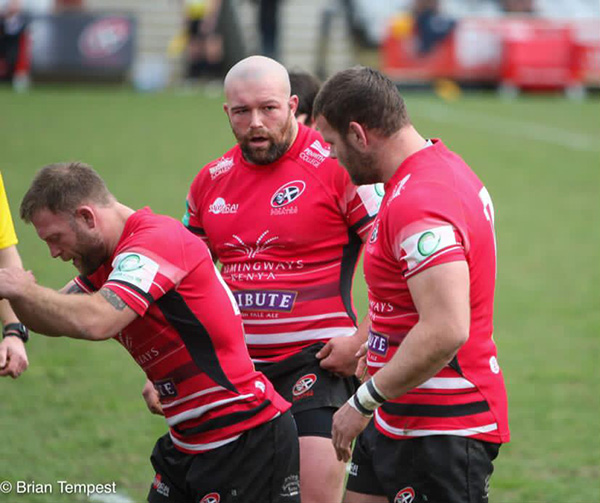 Surf Action welcomes Sam Rodman to the team!

Having previously played in the Greene King IPA Championships for Ealing Trail finders and Jersey Reds, Sam signed to Cornish Pirates at the start of the 2019 season.


---
17th February 2021
Surf Action is delighted to have been awarded 12-months funding for our 'Resilient Communities in the New Normal' Project by the:



as part of their 'Force for Change' programme.
The project supports the physical and psychological wellbeing of the armed forces and local communities around RNAS Culdrose by helping the armed forces community best deal with the psychological and emotional effects of the Covid-19 pandemic, and the current heavy deployment cycle, by involvement in healthy activities in the blue and green gyms in the magnificent Cornish coastal environment. Full details of the courses, and how to book, are in the pdf flyer (see below).
---
2020

10th August 2020
Making the Most of Life as the Covid-19 Restrictions are Eased
The coronavirus (COVID-19) restrictions have been gradually eased over the last couple of months but are still having an impact on everyone's daily lives. As we all experience the 'new normal' and its associated uncertainties it is important that we do whatever we can to maintain/enhance our physical and psychological resilience.

Everyone should be keeping up to date with the latest government/NHS guidance and by doing this, we are helping to protect yourself, your family, the NHS and your community.

During this time, you may be bored, frustrated or lonely. You may also feel low, worried, anxious, or be concerned about your health or that of those close to you. These are all common reactions to the difficult situation we are living through. Everyone reacts differently to events and changes in the way that we think, feel, and behave vary between different people and over time. It is important that you take care of your mind as well as your body.

Most people will find strategies that work for them and the difficult feelings associated with the outbreak will pass in time as our lives become more normal.
What can help your mental health and wellbeing?
Think about your new daily routine. Life is changing for us all for a while and you will have experienced some disruption to your normal routine. Think about how you can adapt and create positive new routines – try to engage in useful activities (such as cleaning, cooking or exercise) or meaningful activities (such as reading or being in touch with friends). You might find it helpful to write a plan for your day or week.
Consider how to stay connected with others. Maintaining relationships with people you trust is important for your psychological wellbeing. We can now meet outdoors providing we follow the latest distancing advice, and this makes things much easier. You can still stay in touch with friends and family via telephone, video calls or social media as you probably did during lockdown however our brains are 'social' and work for us the best in the physical presence of other people.

Help and support others. Think about how you can continue to help those around you – it could make a big difference to them and can make you feel better too. It is important to listen to and accept other people's concerns, worries or behaviours. You may wish to do this alone, with friends or as a member of an organised community group.

Talk about your worries. It is quite common to feel worried, scared, or helpless about the current situation. Remember that this is a difficult time for everyone and sharing with family and friends how you are feeling and the things you are doing to cope can help them too. If you don't feel able to do that, there are people you can speak to via NHS recommended helplines.
---
6th August 2020
Promoting the Connections Between Military Couples During Deployments

The Partner at Home
Understand that your deployed partner's routine may mean they are heavily restricted as to when they can contact you by phone or get mobile signal. Try to show your appreciation rather than annoyance by their (always imperfect) timing!

'Small things often': Studies by 'The Gottman Institute' (gottman.com) found that those who engaged in simple, consistent attempts at positive communication feel more connected as a couple. Sometimes the shortest emails or messages letting your deployed partner know you are thinking of them can mean the most, regardless of distance.

Try to keep the bad news to a minimum. Things always go wrong or break during deployments, each time they hear about something else it can leave your deployed partner feeling more guilty and powerless.
Involve your deployed partner in your daily routine whilst they are away. Making a habit of something like taking a selfie over breakfast with everyone to send to them as a 'good morning' message will help you both feel included in each other's lives.

If possible, send goody parcels to your deployed partner including their favourite treats from home using the 'Enduring Families Free Mail Service (EFFMS)'. (See: https://www.gov.uk/guidance/british-forces-post-office-services#enduring-families-free-mail-service-effms for weight/size limits).

Consider how stressful your deployed partner's trip has been when planning any homecoming parties. Sometimes they may need a few days quietly adjusting back into family life before having a houseful of relatives and friends.

Looking after yourself is important so plan some 'Self-Care', something for yourself to look forward to as a treat while they're away: a night out/spa day/minibreak, especially if it's a special date or anniversary. You deserve to celebrate even if they can't be there with you!

Don't be afraid to ask for support, saying 'yes' to help isn't always easy but can be very necessary during a period of separation. You're juggling the house, children, pets and jobs singlehandedly. Delegating some of the 'To Do' list to friends and family will help you feel supported and better able to cope with the stresses of deployment.


The Deployed Partner

Establish the easiest mode of communication with your home as early as possible. Share your military email address with your partner, let them know which apps get best signal where you are and give them the BFPO address.
Find out about support resources for any younger children before you leave (Little Troopers separation packs, My Daddy's Going Away/Mummy's Home! Books, Huggable Heroes and either Storybook Wings, Storybook Waves or Storybook Soldier depending on your branch).
On a practical level, try to ensure all your accounts and important paperwork are in both yours and your partners names. This saves a lot of time and stressful messages when you've changed energy suppliers and the company won't accept a reading from your partner in your absence (been there!).
If children are old enough, make sure they know how to send you an email and then they can share news with you as well. 'INmail' allows you to upload letters, photos and drawings which are securely printed & sent for you.
Try to turn homesickness into an opportunity for appreciation. Instead of getting into a negative mindset, show gratitude to your partner by sharing with them all the things you didn't expect to miss and make plans to do them together on your return.
Be clear in your need to hear from your partner and let them know how much it means while you're away. Facing disconnection while separated can lead to feelings of insecurity in your relationship and resentment. Connection and communication are pivotal in maintaining closeness even when apart.
(Surf Action Therapist and Royal Naval Parent, Victoria Culshaw: July 2020)
---
6th August 2020

'You Got This!' - Going Back to School


YOU GOT THIS!
A little positivity goes a long way, so try to be an 'ambassador of optimism' for others when they are feeling anxious or overwhelmed. I'm going to highlight a few things you're 'already awesome at' that will help you to 'NAIL going back to school!'
BE ADAPTABLE
As part of a military family you've probably dealt with plans changing on a regular basis and having to be flexible when organising birthdays, trips or any other activities. School is going to be the same, they're having to make lots of last- minute decisions that affect hundreds of children & teaching staff. If you're used to 'going with the flow' you'll be able to make the best of any situation without feeling majorly unsettled or anxious.
KEEP TO A ROUTINE
Getting some structure back into your day can help focus your brain and be less energy-draining than having to think of all the different ways to pass the time during lockdown. It can be scary to think you'll be out of practise when it comes to whole days of schoolwork but having some routine is better for your mental health.
---
6th August 2020
The Surf Action 'Community Integration and Wellbeing Project'

This weekend (8th/9th August) marks the end of our first four, 6-week armed forces community ocean therapy courses at Gwithian funded by:

We had intended to start the project in March 2020 however the Covid-19 pandemic delayed us until the social distancing restrictions were relaxed in July. We then restructured the courses from 8-weeks to 6-weeks due to the delayed start and moved the venue from Praa Sands to Gwithian on the north coast of Cornwall. This has all proved to be highly successful and all four courses were over-subscribed. The only other change we had to make was to move all courses to the morning after the first couple of weeks due to the carpark at Gwithian being full by lunchtime!

By the half-way point the families had all experienced a wide variety of weather and surf conditions and demonstrated superb resilience and teamwork all of which will help keep families strong at this uncertain time.

At the end of this week's water sessions there will be a certificate presentation followed by a community lunch. We are starting two more 6-week courses the following weekend and they are both fully subscribed!

We may be living in uncertain times but with good planning, flexibility and cooperation from everybody we are delighted to have successfully returned to working with, and making a difference to, the armed forces community in 2020.
---